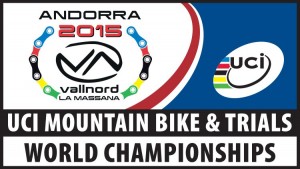 Same question for all the Hashtagg boys, the last world cup didn't turn as you expected, few words about that?
This competition was very nice, sections was amazing and I think It was good for me. I like sections from Event performance. First race was perfect! My riding was verry good at 100%. I had just one point for time and I won quarterfinal in my group but I was first from all riders too. I was verry happy! I had bad night, I cant sleep and in semifinal I was sleeping, my concentration was verry bad and I made a lot of mistakes during the semi finals. 18 place is very bad for me. I have to forget!!!!
How do you feel before THE event of the year?
I feel before World championship good, Im a little nervous 😛
What are your goals for those World championship? Nothing but the results or something wider?
My goal is to show the best of my riding!!! I must not make mistakes.