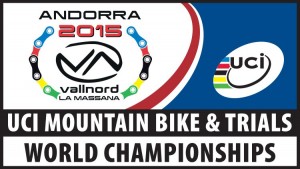 Same question for all the Hashtagg boys, the last world cup didn't turn as you expected, few words about that?
Well the results wasn't what I expected. I did a great semi final, which probably coast me the chance to win as I rode in the second group, while all the sections was wet. Bad luck but that will turn. More generally this event was awesome, I didn't do a so bad job and must be satisfied with this 3rd place.
How do you feel before THE event of the year?
GREAT! I ride the best trials of my career, I feel really confident. 
My main objective on the last competitions was to show to my rivals that I am going to be there on the Worlds. I think they are aware that they will have to deal with me, and it won't be easy for them. I do less mistakes than the previous years, I just have to ride without any commitment and I am sure that it will work. 
What are your goals for those World championship? Nothing but the results or something wider?
Honestly? Nothing but the result. I do want that tittle. This is something reachable for me, so let's do it!
Last closing words?
This is a really common sentence but I want to thank my partners and supporters. They all permit me to feel 100% confident regarding all the factors of the performance: good preparation, best logistical conditions, best clothes and gears and of course the best bike on the market! By the way check out the wheels (radial and flat spokes with hashtagg custom axeless hub!) I will ride for those Worlds championships, nice aren't they?